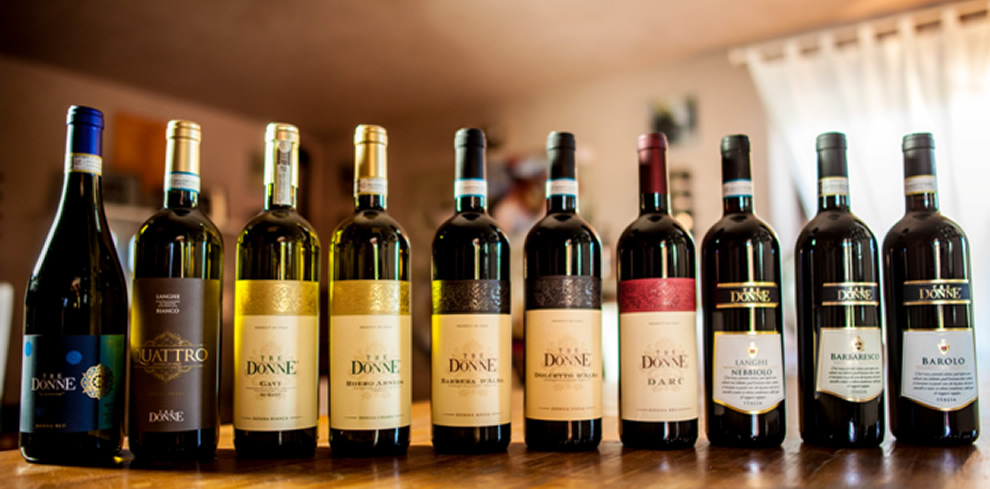 Gavi di Gavi

D.O.C.G.

"Donna Bianca"






Wine specs:
Growing location: Gavi, Alto Monferrato, Monferrato, Piedmont, Italy.
Classication: D.O.C.G. White
Grape-variety: 100% Cortese
Harvest: mid-September
Yield: 7 tons/ha
Vinication: fermentation and maturing in steel at a controlled temperature,
with continuous stirring of the lees, followed by ltration and cold stabilization.
Ready for bottling in spring.
Bottle ageing before release: 4 months in the cellar.
Technical data:
Alcohol: 13 %
Residual sugar: 2.7 g/l
Total acidity: 5.4 g/l
Dry extract: 19.8 g/l
Tasting notes
Appearance: straw yellow, intense and bright.
Nose: hints of ripe apples, pears, wild owers.
Palate: well-structured, with good acidity and an excellent long nish.
Other information:
Bottle sizes available: 75 cl
Best served at: 8 - 10 °C (46 - 50 °F)
Food pairings:
Gavi del Comune di Gavi goes very well with delicately-avoured foods. It is a
great match for any kind of sh, whether grilled or fried, and with all vegetables.
Its slightly spritzy avour is best tasted at below 10°C, and it makes for
an excellent aperitif.
Fish: prawns, mussels and oysters, scampi, clams.
Meats: white meat, such as chicken and guinea fowl.
Sauces: lemon, vinaigrettes.